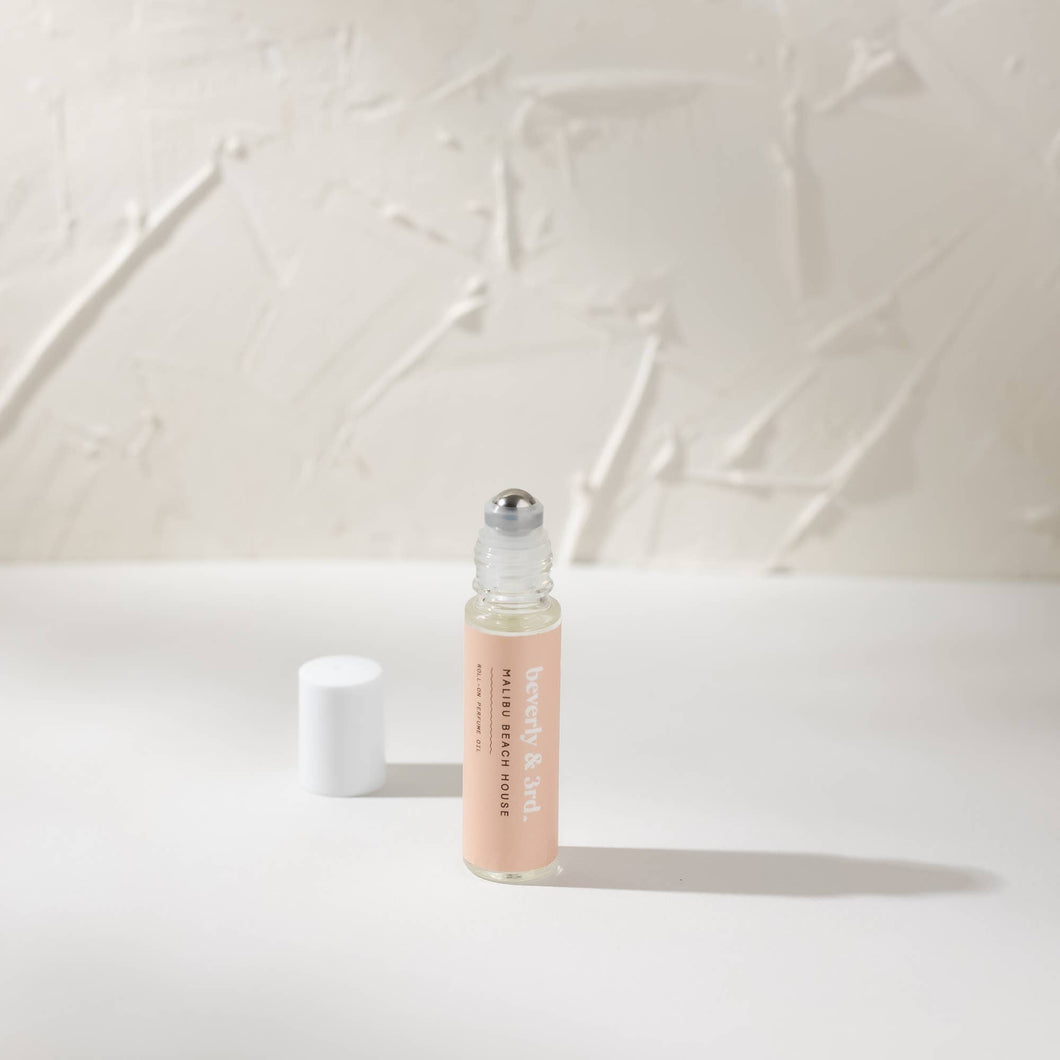 Malibu Perfume
Regular price $17.00 Sale
Malibu Beach House roll-on perfume.
Scent notes: Floral, Orange Blossom, Bergamot, Light Musk
Like living in a house that is just steps away from the ocean, close your eyes and feel the sun on your face, your toes in the sand and the mist of waves crashing closely in front of you. Crisp, floral and citrusy, this scent captivates the emotion of your own private beach.
10ml with stainless roll-on ball
Each perfume is handcrafted with fractionated coconut oil, jojoba oil, and high quality fragrance oils. They are alcohol and chemical free. Fractionated coconut oil is very light and easily absorbed into skin. It has a smooth, non-greasy texture and is great for all skin types. Jojoba oil is ideal for all skin types and helps to moisturize the skin.
*Text & photos by Beverly & 3rd