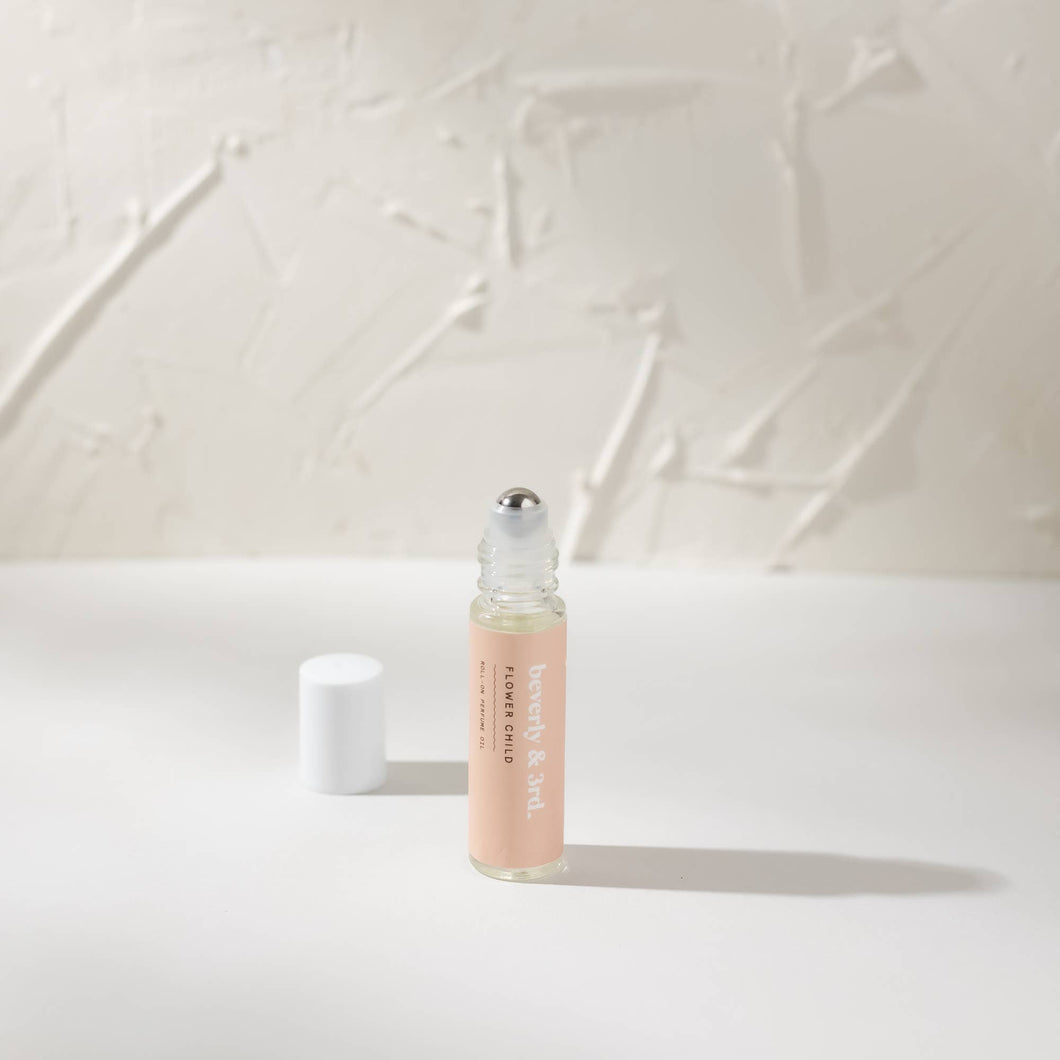 Flower Child Perfume
Regular price $17.00 Sale
Flower Child Roller Ball Perfume Oil by Beverly & 3rd.
Scent notes: Patchouli, Cotton Candy
Created to capture the carefree emotion of the untamable spirit proudly embraced by a relentlessly strong female, there is no shortage of floral scents boldly accompanied by earth and spice with the perfect amount of sweetness.
10ml with stainless roll-on ball
Each perfume is handcrafted with fractionated coconut oil, jojoba oil, and high quality fragrance oils. They are alcohol and chemical free. Fractionated coconut oil is very light and easily absorbed into skin. It has a smooth, non-greasy texture and is great for all skin types. Jojoba oil is ideal for all skin types and helps to moisturize the skin.
*Text & photos by Beverly & 3rd